Events
---
September 28 – October 1, 2017 |  Left Bank Annex
This is the most beautiful group show in Portland and is a perfect chance to view (and purchase!) the art of about 90 women artists.  The variety is exceptional, the art is approachable and the artists are all on hand to share.
---

Dec. 2-3, 2017 |  Ann's greenhouse, West Linn
It's time again for the 11th annual Artists Greenhouse sale!  23 professional artists clean out their studios and set up my greenhouse as a gallery.  It's a SECONDS AND STEALS Sale!  You will see from the list, there will be really good loot this year!
Once again, our favorite driver, Kent, will
shuttle
you and all your purchases to your car.  Don't miss the fun!!
---
Labor Day Weekend, September 5, 6, 7
Portland's North Park Blocks
Art in the Pearl is held under the majestic trees in the North Park Blocks over Labor Day weekend.  It features 110 artists from all over the country who face stiff competition to get a spot.  In addition to amazing art, there is an original singer/songwriter stage, hands on art pavilion, artist demonstrations and great food.  AND if that wasn't enough, I am one of three Best of Show winners this year!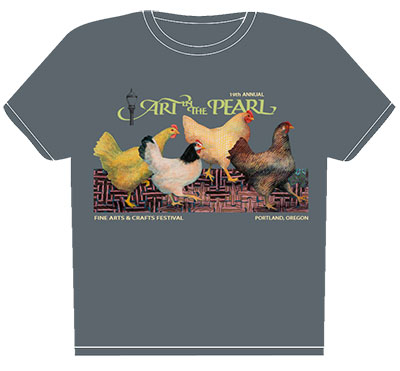 Copyright © Ann Munson 2015